Scopri la versione 
2018.1 di 
XLSTAT ! 
Ecco le novità della nuova versione:
Random Forests: questo potente algoritmo di machine learning permette di fare previsioni basate su alberi decisionali multipli. Può essere utilizzato sia nell'ambito delle classificazioni che delle regressioni, in quanto implementa alberi decisionali binari di tipo CART (Classification and Regression Trees). E' disponibile in tutte le versioni di XLSTAT, nel menù: Machine Learning.

Modelli di rischio proporzionale con dati censurati sugli intervalli:  un approccio regressivo per modellizzare i tempi di sopravvivenza (survival times) usando una censura dei dati per intervalli (interval-censored data). Possono essere prese in considerazione sia variabili quantitative che qualitative. Questa funzionalità è disponibile nelle versioni  XLSTAT-Biomed, XLSTAT-Ecology and XLSTAT-Premium.

Test di Correlazione: sono state introdotte nuove opzioni per ordinare (tramite metodo BEA o FPC) e filtrare (usando R2) le variabili, unite ad un modo più immediato per visualizzare le matrici di correlazione come immagine. Questa funzione è disponibile in tutte le versioni di XLSTAT, nella finestra di dialogo: Correlation tests

 XLSTAT Designer: è possibile sviluppare applicazioni statistiche customizzate in Excel, sfruttando le funzionalità di XLSTAT. Ideale per coloro che vogliono creare applicazioni su misura per esigenze di insegnamento o di business e condividerle con studenti o colleghi. E' disponibile in tutte le versioni di XLSTAT, nel menù XLSTAT Designer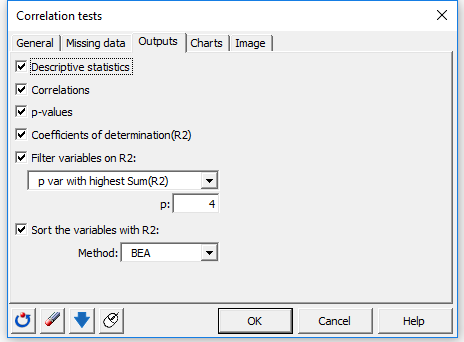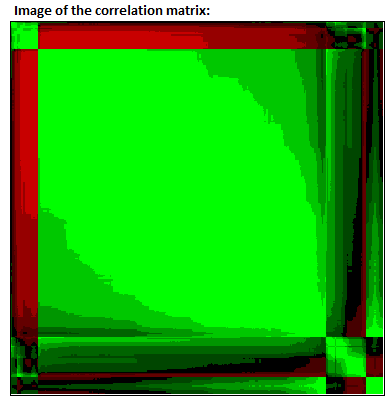 Coloro che possiedono un contratto attivo di manutenzione e supporto, possono scaricare e utilizzare gratuitamente la versione aggiornata.
In alternativa può scaricare la demo del prodotto dal seguente link: https://www.xlstat.com/en/download